Rosemary and Sage Limpia Spray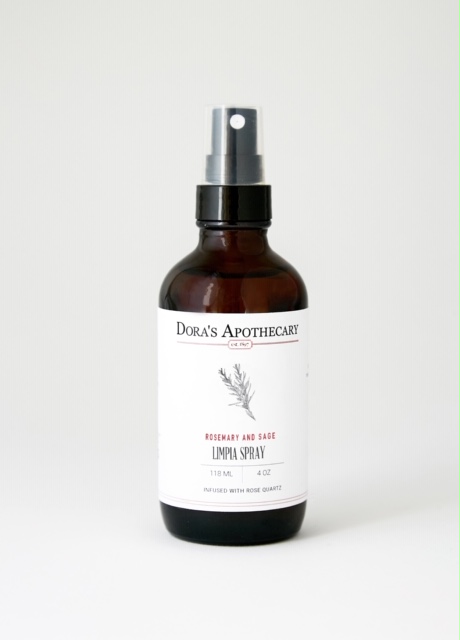 Rosemary and Sage Limpia Spray
Limpia means to clean.
Use this limpia spray as a cleansing ritual for your mind, body and soul. Mist yourself and your sacred spaces to neutralize any stagnant or dense energies. This is a great self-care ally for empaths, those in the healing services, or for moments when you need a quick pick me up.

This clearing spray is inspired by the cleansing practices of Curanderismo.
En honor a nuestras abuelas.

Herbal blend of rosemary, sage, lavender, mugwort and copal with rose quartz infused grain alcohol.
Based in Aztec healing traditions and ingredients as well as chakra alignment. Natural skincare solutions made from tepezcohuite and rose water to reduce acne: back acne, IUD acne, adult acne, and teen acne. Working in partnership with UNM's curanderismo department, we offer the best organic natural skin care secrets to inform your daily skin routine.